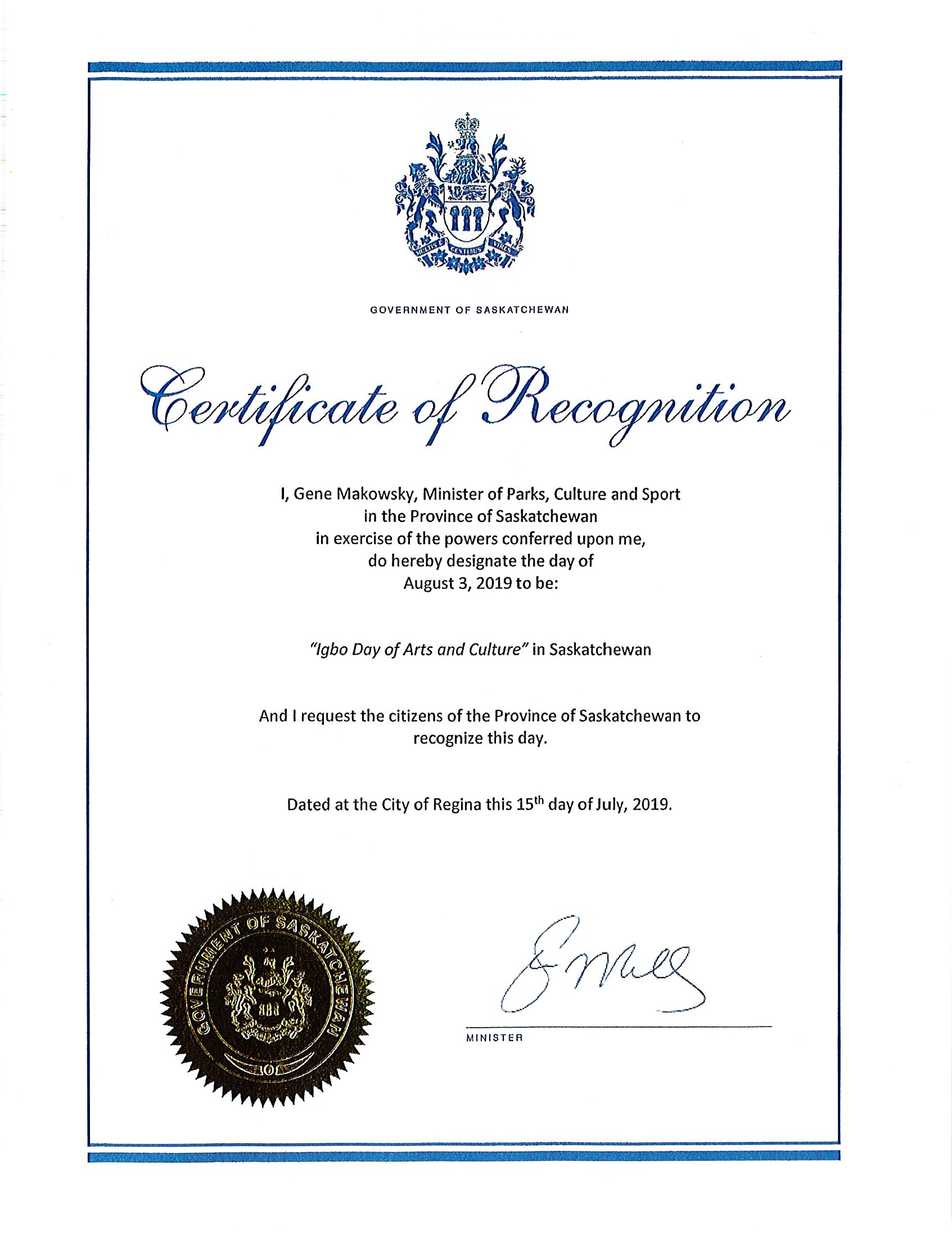 Press Release
Regina, July 16, 2019
The Government of Saskatchewan Declares August 3, 2019 as Igbo Day of Arts and Culture in Saskatchewan
The Igbo Cultural Association of Saskatchewan (ICAS) is pleased to announce that on the 15th day of July 2019, in what has become the first official designation of a day as Igbo Day of Arts and Culture by a provincial government in the whole of Canada, the Government of Saskatchewan has issued a proclamation designating August 3, 2019 as Igbo Day of Arts and Culture in Saskatchewan.
In issuing this proclamation upon ICAS' request and on behalf of government, Saskatchewan's Minister of Parks, Culture and Sport Honourable Gene Makowsky enjoined the "citizens of the Province of Saskatchewan to recognize this day" as has been proclaimed.
Please click on the following link to read the official proclamation by the Government of Saskatchewan: https://www.icassask.ca/images/pdf/gos-igbo-day-proclamation-2019.pdf.