The Igbo Cultural Association of Saskatchewan (ICAS) respectfully request the honour of your presence at our upcoming Igbo Day of Art and Culture scheduled for August 3, 2019. The Igbo-Nigerian community of Saskatchewan shall be honoured to have you during the Igbo Day family-oriented banquet, at Carrefour Des Plaines, 3850 Hillsdale Street, Regina.
ICAS was founded in 2002 to promote a smooth integration of new immigrants into society and preserve the Igbo Nigerian-Canadian heritage through events, workshops, language and culture education. Every two years, ICAS dedicates a day to promoting awareness and use of the Igbo language, art, as well as the Igbo Nigerian-Canadian cultural heritage in Saskatchewan.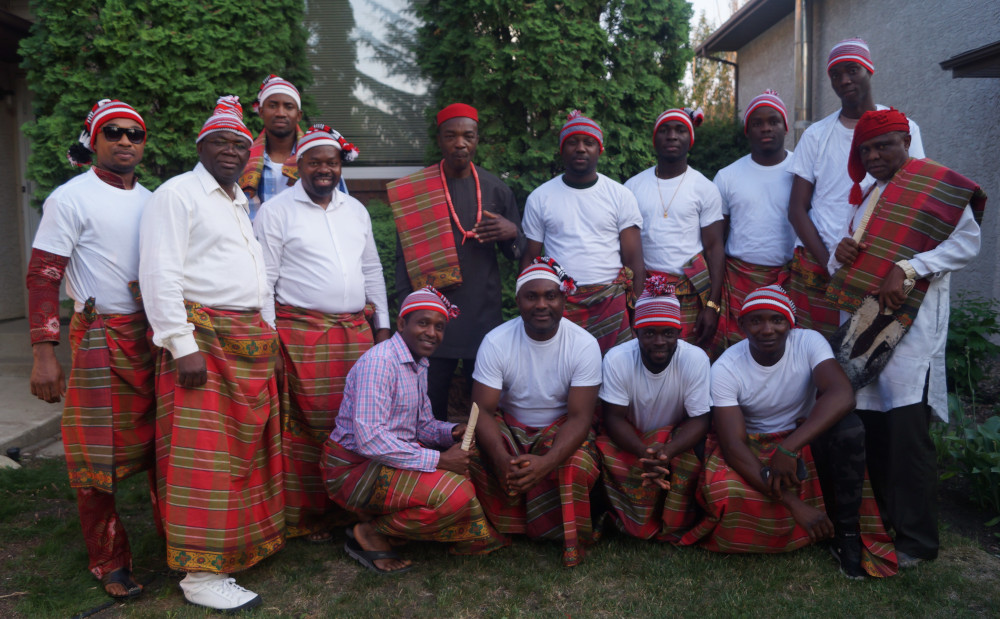 The theme of the 2019 Igbo Day, "Oganihu Igbo (Igbo Progress and Development)", was chosen to increase awareness and use of the Igbo language, art and culture in Saskatchewan, as well as honour the contributions of the Nigerian-Canadian people of Igbo descent to the cultural, professional and economic development of Saskatchewan in particular and Canada as a whole.
Native to the present-day southeastern Nigeria, with a population of more than 32 million, Igbo people are one of the largest ethnic groups in Africa. Today, Nigerian-Canadians of Igbo descent pursue a peaceful and gainful life in cities and towns across Saskatchewan and Canada, serving and contributing to the political and economic development of this great province.
We hope you will be able to join us this year for a celebration of culture as well as a taste of Igbo cuisine, artistic displays, dance and performances.
As planning for the Igbo Day activities is still in the formative stages, we will provide you with more details once the itinerary is finalized and published on our website.
Sincerely yours,

Chidi Igwe, PhD
President, Igbo Cultural Association of Saskatchewan (ICAS)
306-581-4493; This email address is being protected from spambots. You need JavaScript enabled to view it.