On June 2, 2018, the ICAS Igbo masquerade showed up at the African Pavilion, Mosaic 2018. Mosaic is a three-day festival of culture that takes place every spring in Regina, Saskatchewan.
This year, Mosaic was held from Thursday, May 31 to Saturday, June 2. It featured 18 pavilions in various locations across the City of Regina, including the African Pavilion which was held at 3850 Hillsdale Street, Regina, Saskatchewan.
This year, when the Igbo masquerade suddenly appeared, you could see from the people's countenances that they never expected any thing like that. Of course, most people in the audience had never experienced anything like that.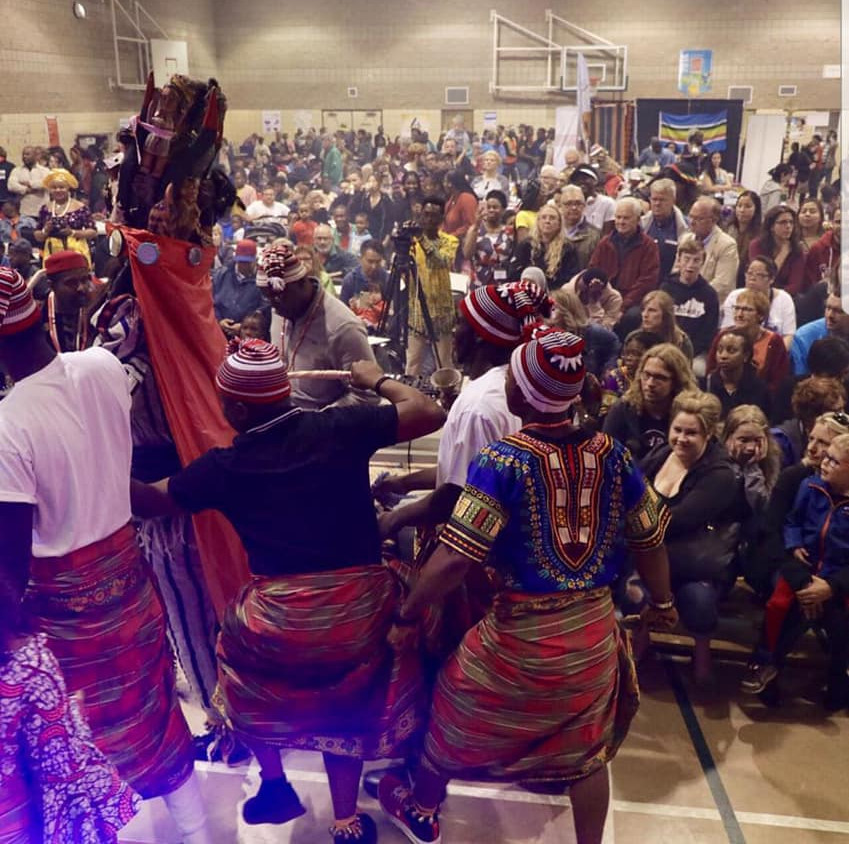 Even though the spectators may have little or no knowledge of the significance of the masquerade in Igbo culture, they enjoyed the show and wanted more, especially when a modern selection of Igbo music, such as Achikolo by Phyno Phyno and his group, playing in the background overshadowed the Ogene, Ekwe and Oja that invited the masquerade to this annual festival.
The Igbo masquerade stole the show at Mosaic. One of the organisers was reported as saying "Igbo Masquerade has to return to Mosaic next year!"
The Igbo Cultural Association of Saskatchewan is appreciative of the Saskatchewan youth of Igbo decent who put up a powerful display of Igbo culture in Canada.